Our hotel's swimming pool is located just a few metres from the beach, giving you the perfect alternative to the sea.
A few metres from the sea and surrounded by the lush greenery of the garden, the Biodesing swimming pool, built in perfect harmony with its surroundings, offers carefree moments and gentle relaxation.
The swimming pool is always a source of great joy and fun for the little ones. Your children can play peacefully and in absolute safety.

Enjoy this cool, clean pool in which to immerse yourself and relax.
There are sun beds and tall Mediterranean plants around the pool that add to the ambience of relaxation and shade.

The pool is also home to the new Pool Bar, a small bar open during the summer season where you can snack on a classic ice cream, granita or chips accompanied by your favourite drinks or enjoy an aperitif at the poolside tables.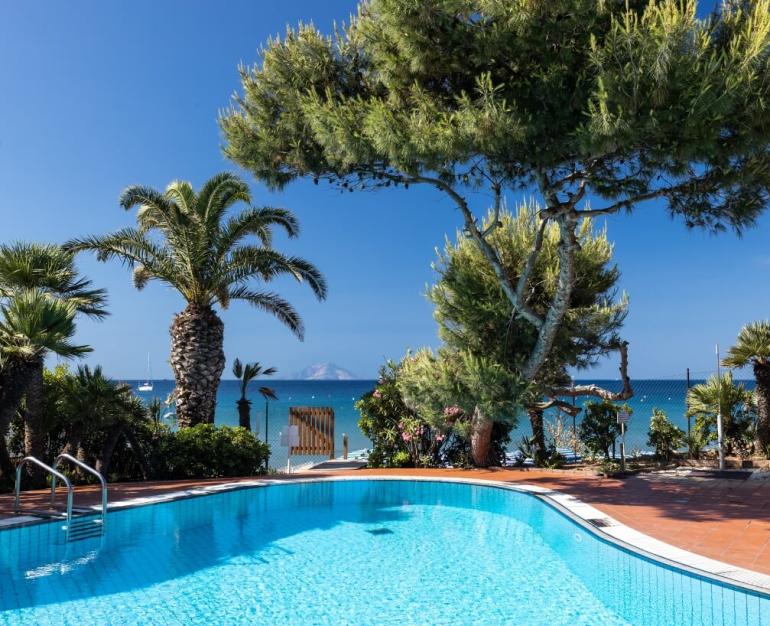 BEACH
A delightful meeting of sand and crystal-clear water.
ROOMS
Stay in the Park between nature and sea
RESTAURANT
Start your journey amidst the flavours and scents of the island.